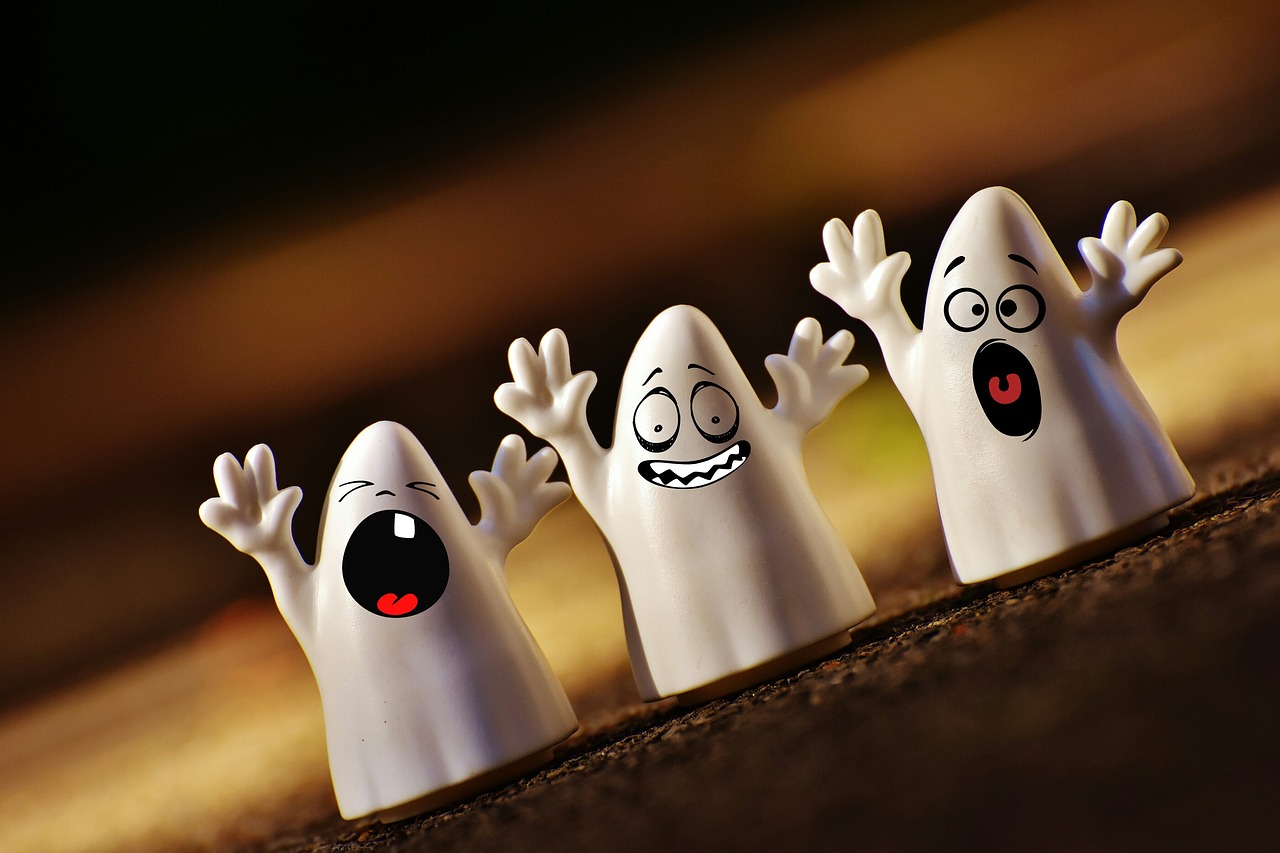 Beware Ghost Preparers!
The Internal Revenue Service is warning taxpayers to avoid unethical tax return preparers, known as ghost preparers.
By law, anyone who is paid to prepare or assist in preparing federal tax returns must have a valid 2019 Preparer Tax Identification Number, or PTIN. Paid preparers must sign the return and include their PTIN.
But 'ghost' preparers do not sign the return. Instead, they print the return and tell the taxpayer to sign and mail it to the IRS. Or, for e-filed returns, they prepare but refuse to digitally sign it as the paid preparer.
According to the IRS, similar to other tax preparation schemes, dishonest and unscrupulous ghost tax return preparers look to make a fast buck by promising a big refund or charging fees based on a percentage of the refund. These scammers hurt honest taxpayers who are simply trying to do the right thing and file a legitimate tax return.
Ghost tax return preparers may also:
Require payment in cash only and not provide a receipt.
Invent income to erroneously qualify their clients for tax credits or claim fake deductions to boost their refunds.
Direct refunds into their own bank account rather than the taxpayer's account.
The IRS urges taxpayers to review their tax return carefully before signing and ask questions if something is not clear. And for any direct deposit refund, taxpayers should make sure both the routing and bank account number on the completed tax return are correct.
The IRS offers tips to help taxpayers choose a tax return preparer wisely. The Choosing a Tax Professional page has information about tax preparer credentials and qualifications. The IRS Directory of Federal Tax Return Preparers with Credentials and Select Qualifications can help identify many preparers by type of credential or qualification.
Taxpayers can report abusive tax preparers to the IRS. Use Form 14157, Complaint: Tax Return Preparer. If a taxpayer suspects a tax preparer filed or changed their tax return without their consent, they should file Form 14157-A, Tax Return Preparer Fraud or Misconduct Affidavit.
Instead have VITA prepare your tax return for FREE!
The Volunteer Income Tax Assistance (VITA) program offers free tax help to people who generally make $55,000 or less, persons with disabilities and limited English speaking taxpayers who need assistance in preparing their own tax returns. IRS-certified volunteers provide free basic income tax return preparation with electronic filing to qualified individuals.
In addition to VITA, the Tax Counseling for the Elderly (TCE) program offers free tax help for all taxpayers, particularly those who are 60 years of age and older, specializing in questions about pensions and retirement-related issues unique to seniors. The IRS-certified volunteers who provide tax counseling are often retired individuals associated with non-profit organizations that receive grants from the IRS.
CLICK HERE to find a VITA or TCE site near you!
If you owe the IRS, or receive a letter from the IRS, you need to come see us!
The Neighborhood Christian Legal Clinic – Low Income Taxpayer Clinic can consult with you to provide advice regarding your IRS tax problem, and/or potentially act on your behalf for FREE if you qualify for assistance (come to a clinic intake session)!
——
Jim Floyd is the Staff Enrolled Agent at the Neighborhood Christian Legal Clinic – Low Income Taxpayer Clinic. As an Enrolled Agent, Jim is a federally-licensed tax practitioner with unlimited rights to represent clients before the Internal Revenue Service. This means he is unrestricted as to which taxpayers he can represent, what types of tax matters he can handle, and which IRS offices he can represent clients before. Enrolled agent status is the highest credential the IRS awards.
Jim is also a member of The American Society of Tax Problem Solvers (ASTPS), a non-profit professional association of practitioners that specialize in representing taxpayers before the IRS and other taxing authorities. Membership in ASTPS reflects commitment to excellence and high standards in taxpayer representation
Source: Internal Revenue Service