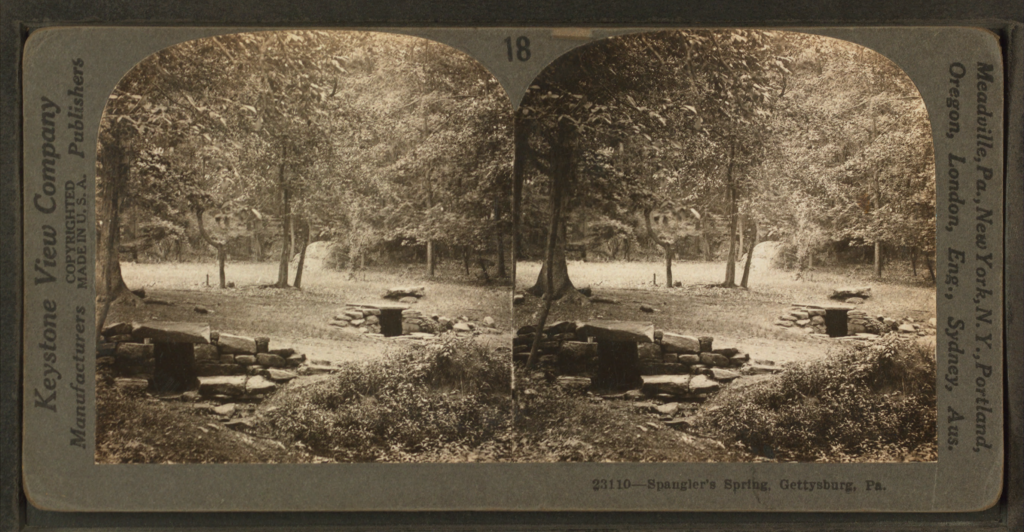 Thanksgiving day on the battlefield.
It seems so appropriate.
Soldiers fighting in the War of the Rebellion celebrated Thanksgiving, and it was, after all, President Abraham Lincoln who in 1863 proclaimed a National Day of Thanksgiving and Praise to be celebrated on the last Thursday in November (another President, this one named Roosevelt, would later sign a resolution moving the day to the fourth Thursday in November).
As we discussed where we would sit in the car and eat (picnicking is rightly prohibited on the battlefield except in two designated areas) the most appropriate location seemed obvious. Spangler's spring.
Yes, there are other memorials to Indiana soldiers on the Gettysburg battlefield, but both the State of Indiana memorial and the memorial to the 27th Indiana Volunteer Infantry sit honorably at Spangler's spring.
There is a special place in my heart for the 27th and Spangler's spring. As a member of the Sons of Veterans Reserve I belong to Co. D, 27th Indiana Volunteer Infantry, SVR. I proudly wear the insignia of the 27th and the 12th corps to honor their memory and I am forever thankful for their service and sacrifice to preserve the Union. Therefore, it was a privilege to sit alongside Spangler's meadow – this hallowed ground – where 110 out of the 339 men of the 27th became casualties during the fight on the morning of July 3, 1863 and spend Thanksgiving with the souls of those who would not be returning to their families and instead would leave only a vacant chair at the Thanksgiving table.
God bless America. The Union forever!