Hello, I'm Jim Floyd, EA, ASBC, MEd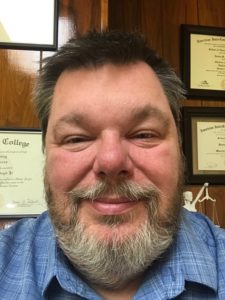 I am honored and blessed to help those in need by representing low income taxpayers before the Internal Revenue Service through interviewing, counseling, fact investigation, case management, and client advocacy.
As an Enrolled Agent, I am a federally-licensed tax practitioner with unlimited rights to represent clients before the Internal Revenue Service. This means I am unrestricted as to which taxpayers I can represent, what types of tax matters I can handle, and which IRS offices I can represent clients before. Enrolled agent status is the highest credential the IRS awards.
I assist clients with:
IRS Exams & Audits
IRS Appeals
Identity Theft/Tax Preparer Fraud
Liens and Levies
Collection Alternatives
Installment Agreements
Offers In Compromise
Economic Hardship (EITC)
Earned Income Tax Credit Denials
Innocent Spouse Relief
Underreported / Disputed Income
Cancellation of Debt Income
I have earned Associate in Science, Bachelor of Fine Arts, and Master of Education degrees, a nanodegree in Business Analytics, and a Diploma in Bookkeeping.
I have been designated a Professional Continuity Practitioner – Level 1 by the Federal Emergency Management Agency, and have been awarded the FEMA Professional Development Series Certificate.
I am also an Accredited Small Business Consultant™ (ASBC). By receiving the ASBC designation, I have have demonstrated the knowledge required in all core competencies of small business and SME consulting to effectively assist clients in improving operations and achieving higher profits.
I am also a Certified Kaizen Facilitator (CKF)™ by the Management and Strategy Institute (Certification ID#: 23528036).
I am a member of The American Society of Tax Problem Solvers (ASTPS), a non-profit professional association of practitioners that specialize in representing taxpayers before the IRS and other taxing authorities. Membership in ASTPS reflects commitment to excellence and high standards in taxpayer representation.